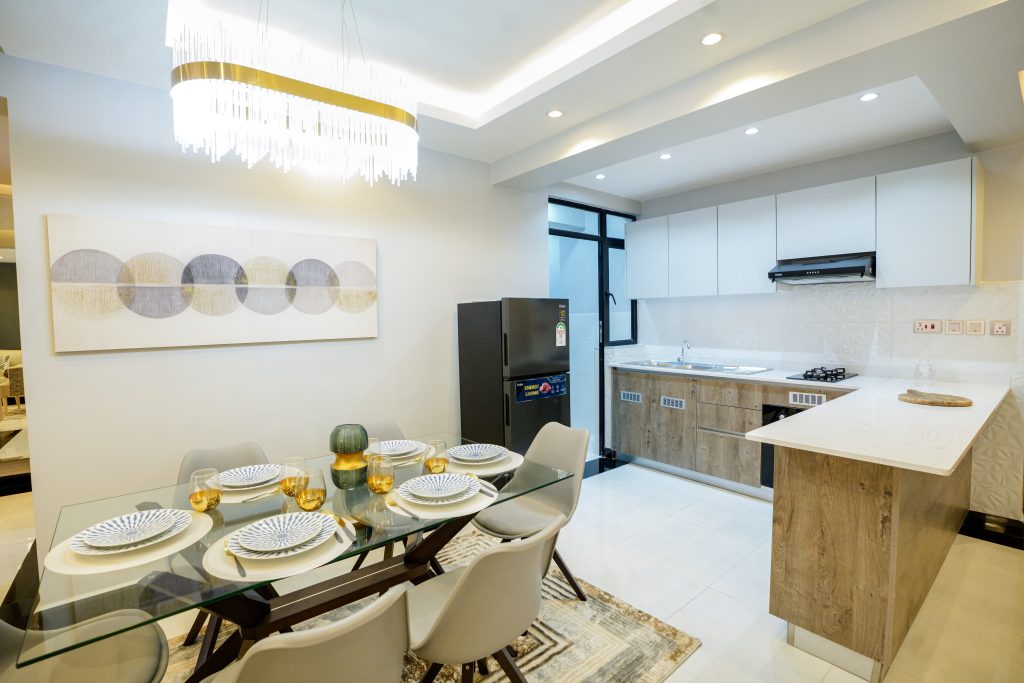 Aesthetics in Real Estate matter. This is because homeowners and investors want appealing
properties that can attract tenants.
Everyone in this current age, man is still greatly influenced by design or aesthetics in one way or
another. Many people are now renovating homes with an old unstructured feel. Most
importantly, a key lookout for great design and aesthetics is now always expected where buying
property is involved.
Whichever case it might be, we can see that a home that is good to look at, well-designed, and
comfortable is important to many. The best part of this is that we too can take part in
influencing the outlook of our homes one way or another. Below are a few ways on how we can
achieve a great Aesthetics in Real Estate.
Create Clean Lines | Natural Tones | Simplicity

Clean and simple lines emphasize sleek materials that help to define this simplistic feel to
a home. Introducing naturally toned colors and bright colors showcase patterns in furniture or
the layout of a home. Moreover, monochromatic neutral tones like stark whites, grays, and beiges give a
great contrast with the bold-colored accessories. Furthermore, a touch of aesthetic chairs and tables usually
gives the decor the focal point of a room. Moreover, interiors are cool, crisp, and never
cluttered.
Initialize Glamour | Luxury |Sophistication

Initializing a sophisticated, refined, and ornate look in a home can be accomplished by relying
on soft and subtle shades. Additionally, colors like beige and off-white create a coordinated and balanced
interior. Decorative ceiling moldings and wall reliefs provide a rich texture to residences.
Lustrous materials like gold, silver, and bronze can frequently be used on wall decor, faucets,
light fixtures, and cabinet hardware. Chandeliers with crystal swags always add upscale appeal.
Emphasize A Coziness | Comfort | Warmth

The use of natural materials like wood and leather with soft textile accents like cashmere or
sheepskin-lined fluffy blankets and throw pillows always make a home cozy-like. Muted earth
tones and soft creams plus a touch of nice area rugs work best for a cozy feel.
If you're looking to experience great opportunities through aesthetically well-designed
investment property, look into our ongoing projects, Skyway and Utopia.