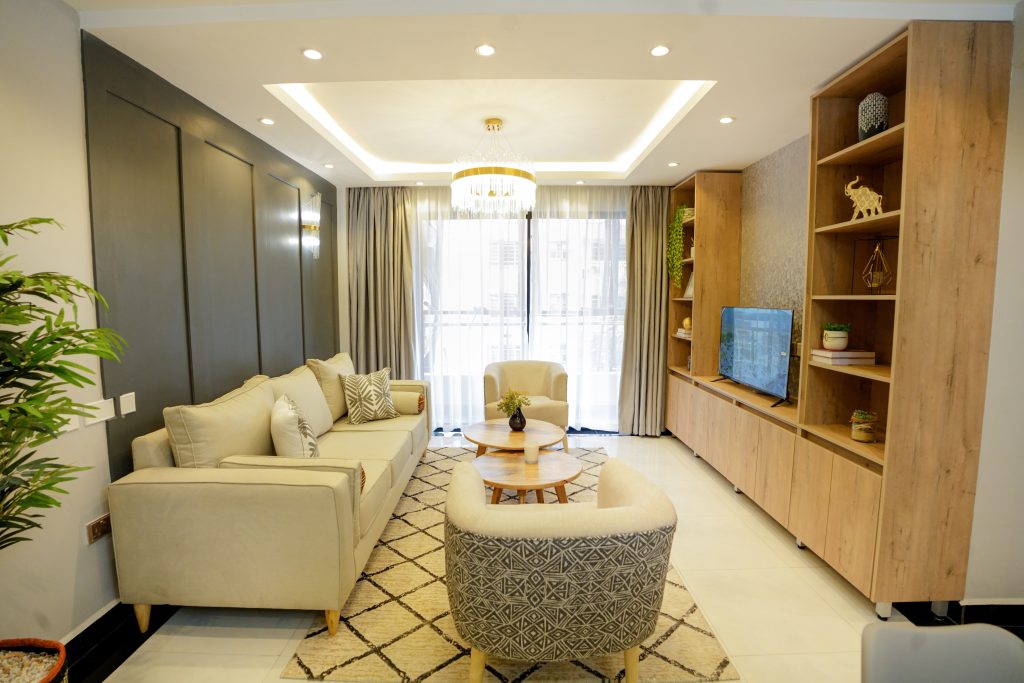 Urban Luxury Living Nairobi Apartments offers a higher level of amenities, quality finishes, and
a prime location. Regular apartments are typically more basic in terms of amenities and
finishes, and they may be located in a wider variety of locations.
Urban Luxury Living Nairobi Apartments are suited in prime areas such as Parklands, Westlands,
Kilimani, Kileleshwa, Muthaiga, etc. Most of these areas are generally prime areas such that
they are close to city centers and affluent neighborhoods. However, with regular apartments,
most can be found in a wider range of locations.
Many luxurious homes are opulent and have unrivaled amenities such as a heated pool, a state-
of-the-art gym, serviced office spaces, a kid's play area, and relaxing lounges. Many of these
apartments offer a range of exclusive amenities such as fitness centers, swimming pools,
rooftop terraces, concierge services, and private elevators.
Furthermore, they have high-end finishes such as hardwood or tile flooring, marble or quartz
countertops, and top-of-the-line appliances. In contrast, regular apartments may have fewer
amenities and more basic finishes.
Luxury Living Investment Goals in Nairobi
At Alif Homes, we have great luxury apartments that are both opulent and unrivaled with
stunning amenities. Our Utopia Luxury apartments will give you peace of mind in the serenity of
bespoke Karura Views.
Moreover, these elegant three- and four-bedroom houses will earn a return on your
investment. This helps you maximize your earning which is quite essential. Furthermore, it
allows you to measure your profitability that allowing for ample planning when needing to
further in investments.
Additionally, it grants you a higher risk tolerance which is essential especially when there is a
redundancy in the growth of the economy.
The best part about Utopia Parklands is that you can benefit from great rental income. This is
through renting out either of three-bedroom or four-bedroom apartments.
Let us support you in your investment endeavors by contacting us today.